Red Star San Francisco: 2021 DSA SF Convention Guide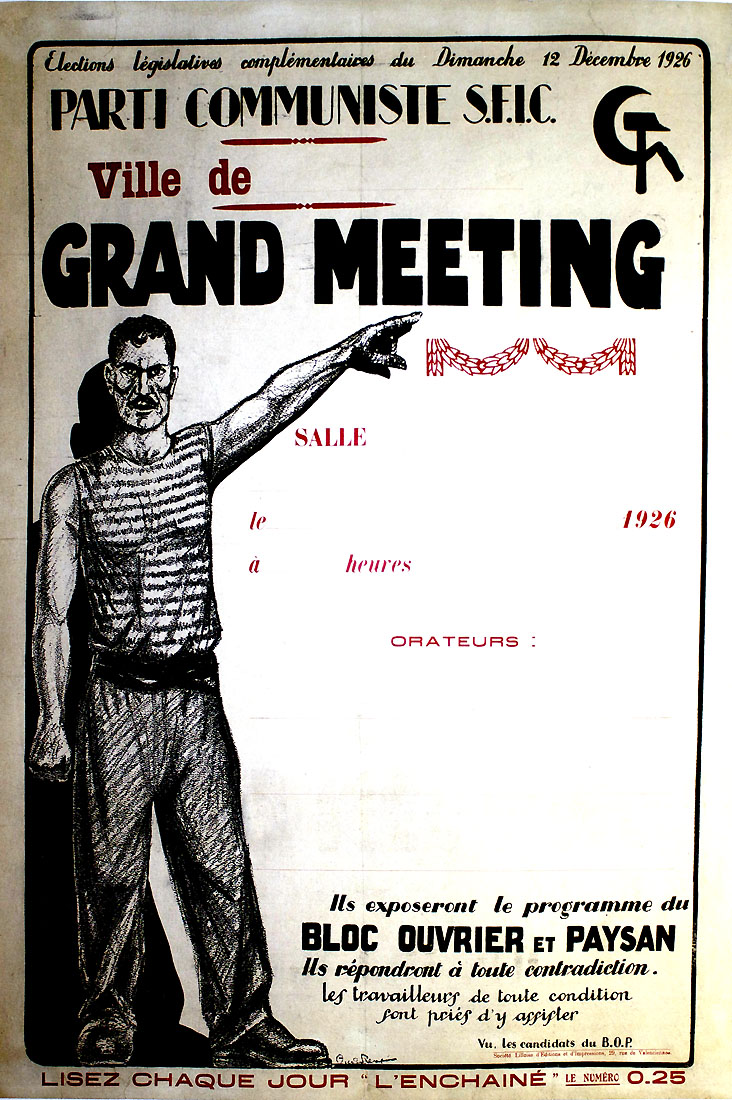 On June 12th and 13th, DSA SF will hold a chapter convention where we will vote on our first-ever chapter priorities, consider bylaw changes, and elect National Convention delegates and new chapter leadership. We believe DSA SF needs a political program that improves its organization and commits to specific courses of action to organize the working class in San Francisco. Our priorities process is a welcome step in that direction, and there are a number of proposals up for debate that we think could set the organization on strong footing for the year ahead. We hope to expand on our labor organizing work locally, help the organization make concrete commitments to racial justice and Black liberation, and set a course in electoral organizing that puts DSA SF and the socialist project at the fore, while enshrining democratic norms and elected political leadership within the organization.
Additionally, National convention delegate elections will be taking place at the chapter convention, and we hope to send Red Star delegates along with chapter members who share our analysis and vision on key business items to the convention. Our recommendations for both chapter convention business and national convention delegate are below.
Priority Resolutions
Worker Organizing to Advance Shared Political Goals: YES, RANKED #1
A DSA SF Chapter Commitment to Black Liberation, Indigenous Sovereignty, and Fighting Global White Supremacy: YES
DSA SF Ballot Measure Campaign: YES
DSASF International Solidarity: YES, BUT PREFER AS NON-PRIORITY RESOLUTION
Bylaws Amendment (2/3 majority vote to adopt)
Adding Chapter Coordination Committee to the Bylaws: YES
Committee and Working Group Democracy: YES
Steering Committee Portfolios: YES
Resolution (simple majority vote to adopt)
DSA SF Electoral Strategy: YES
DSA SF Propaganda Committee: YES
2021-2022 Budget: YES
Chapter Priority Resolutions
Worker Organizing To Advance Shared Political Goals: Yes, Ranked #1
We believe that labor organization is critical to the fight for socialism, and the project of building a workers' party. DSA SF has done a great deal of work in the past few years to do new organizing with ILWU Local 6, one of the country's most radical labor unions with a concrete and ongoing history of organizing against racism and for social justice. Organized labor has the capability of taking direct action against structural injustices, as demonstrated by the Juneteenth port shutdown and the response to local Block The Boat protests, and industrial action will be crucial to the strength of our movement. In addition to the recent ILWU actions, there is an emerging rank-and-file movement within UESF that passed a BDS resolution through the union has chapter member involvement and could lead to chapter-supported actions.
This priority formalizes this relationship and this strategy, and allows the chapter to devote time and energy to organizing in other sectors. The Labor Circles model provides a political home to rank-and-file activity in existing unions as well as unorganized workers in a shared field, and can serve as a connecting point between DSA SF and national labor formations such as the Emergency Workplace Organizing Committee, Restaurant Organizing Project, and Healthcare Workers Collective. Red Star recommends advancing this resolution to prioritization and ranking it first.
A DSA SF Chapter Commitment to Black Liberation, Indigenous Sovereignty, and Fighting Global White Supremacy: Yes
American history is bound up innately in settler colonial dispossession, chattel slavery, and transnational labor exploitation. Meanwhile the global bourgeois has continued to use race as a means of inscribing their domination here and around the globe. It's incumbent on any American socialist movement to smash the machinery which allows for this imperial project to continue its death march.
The internal components of this resolution include a variety of educational and structural efforts intended to build a stronger internal commitment to Black liberation. The resolution would invite a 3rd party auditor to provide a set of recommendations before the membership on how to improve our processes and structures, as well as a set of education campaigns with a mix of 3rd party and chapter-member work.
Structural reform is absolutely necessary for the chapter, but delegating an outside organization to audit our structures and develop political education makes us ambivalent about this aspect of the resolution. On one hand, we understand the importance of impartiality in this process. Utilizing a third party to conduct an internal audit lifts much of the administrative burden from our shoulders and provides fresh eyes for entrenched structural issues within the chapter. At the same time, we ought to be wary of deferring to organizational critique from activist NGOs that work in the service of employers and capital. We should not discount the utility of organizational reform achieved through collective deliberation, criticism, and struggle.
We hope that our chapter can use this process to revamp our grievance and harassment investigation infrastructure, as well as develop more democratic input and collective buy-in on chapter projects, including those towards Black liberation. We will push for these reforms regardless of how the chapter chooses to structure its internal commitments.
On the external side, the chapter will commit to its participation in a few coalition campaigns, including our work in DefundSFPD Now and the No New Jails SF Coalition. One major issue holding the chapter's work here back has been an unclear sense of boundary for how the chapter at-large relates to these campaigns or what input rank-and-file DSA SF members have in their direction. We've pushed for a better definition of chapter work on chapter-endorsed campaigns of all forms, and this resolution helps us take some steps in the right direction. There will be chapter-elected leaders appointing members to manage this coalition work, and these coordinators will be tasked with organizing DSA SF-specific engagement on any coalition campaigns.
A chapter priority to commit the membership to the struggle against racialized capital at this highly accelerated moment is a necessity. Our goal as DSA SF organizers in the coming year will be to ensure this commitment strengthens the chapter and improves our ability to wage effective and collaborative struggle. Red Star recommends advancing this resolution, "A DSA SF Chapter Commitment to Black Liberation, Indigenous Sovereignty, and Fighting Global White Supremacy", to prioritization.  
We additionally encourage chapter members to review the "Looking Beyond NGOs" amendment proposal prior to the convention. We recognize that there's merit in both an external audit and in developing our ability to look objectively and critically at our own organizing practices, and so we're undecided on this amendment. We look forward to the debate at the convention, and we support advancing "A DSA SF Chapter Commitment to Black Liberation, Indigenous Sovereignty, and Fighting Global White Supremacy" either amended or unamended.
DSA SF Ballot Measure Campaign: Yes
Red Star enthusiastically supports this approach towards the 2022 local elections. Ballot measure campaigns make clear programmatic demands of the city and allow us to set a high bar for elected officials and candidates who wish to associate themselves with the movement. Ballot measures also provide a bully pulpit for elected officials and endorsed candidates accountable to our movement, and an opportunity to advance our political line and analysis. Additionally, ballot measures place us directly in conflict with the mayor's office and the capitalist interests which support her political apparatus, which have attempted to defang our electoral victories thus far. We believe that a set of ballot measures developed democratically and in conjunction with our other initiatives will help us defend the gains made in recent years and tilt the balance of power in San Francisco away from city hall and towards democratic, working-class organizations.
Another upside to this approach is that by developing these measures and running the campaigns within DSA SF, we have an opportunity to develop not only our own organizational capacity but also build new forms of organization for supporters. A ballot measure focusing on public education, for example, could lead to school-level student and teacher organizations supported by the chapter. A measure focused on defunding the police could be accompanied by mutual aid and public safety collectives within neighborhoods. An initiative targeting commercial vacancies could produce collectives of neighbors and workers who want to expand democratic use of their neighborhoods. These are all examples - the measures themselves are yet to be written. But in supporting this approach, we hope to emphasize the opportunities it presents not just for reform, not even primarily - but also for organization-building, and turning DSA SF into the nerve center that articulates each of these campaigns and the connections between them. Red Star recommends advancing this resolution to prioritization.

DSA SF International Solidarity: Yes, but prefer as non-priority resolution
As internationalists, Red Star is completely in agreement that an anti-imperialist perspective should be a core component of our organization. DSA, and DSA SF, should strive to be a strong force for agitation and organization against the crimes of the US empire, and connect struggles at home within the imperial core to struggles abroad in its outer reaches. However, while we think that the resolution's calls for engaging the whole chapter in mass demonstrations is right-minded, it would be more effective to focus on education (both internal and external), coalition-building, and solidifying our engagement with the international left via DSA's International Committee over mobilizing the membership towards public demonstration work. For example, National Resolution #14, authored by caucus members Lizzie M and Sam H-L, would commit DSA to applying for membership in the Sao Paulo forum and sending election observer delegations to Latin American countries. We think DSA SF can be a strong participant in these national programs in order to build our connections and analysis of socialist parties across the world. A few Red Star members are running for chapter Steering on a platform of strengthening our commitment to political education, and a strong internationalist component should be a vital part of that program as well.
We believe that the steps the resolution advocates taking to build DSA SF's capacity to engage in anti-imperialist education, organizing, and mobilization can and should take place without this resolution being one of our top priorities. We recommend advancing this resolution to prioritization, but would prefer to see it brought back to the chapter as a regular resolution at our July meeting.
Bylaw Amendments
Adding Chapter Coordination Committee to the Bylaws: Yes

We applaud the hard work of the Chapter Coordination Committee in taking on and formalizing much of the administrative work of running the chapter. We support making it a permanent structure within the chapter, and having leads be up for full-chapter election will ensure stronger democratic oversight to this vital work.
We also think that setting out high-level, nonbinding goals for at-large membership is a good idea, and will help us build a stronger approach to leadership development. We support a YES vote on this bylaws amendment.
Committee and Working Group Democracy: Yes
Like many DSA chapters, DSA SF contains a collection of working groups and committees with a focus on a particular form of organizing - Labor organizing, Homelessness, Electoral, etc. These committees and working groups operate relatively autonomously and engage with the chapter as needed.
Though this structure allows for DSA SF to fight in many different arenas of struggle, the past few years have shown a steady dissolution of shared chapter work. Our committees and working groups now have a relationship to each other that is at best a loose confederation and at worse active hostility. Though there are real political disagreements within the chapter, our structural forms provide few real venues for those disagreements to be struggled through, and members have come to see themselves as committee/working group members first, and at-large DSA members second.
We think the establishment of chapter priorities this year is a significant positive first step towards addressing these issues, and this bylaws amendment would do two more things to help improve democratic input into our committees and working groups:

Put chapter working groups and committees up for a yearly vote to re-establish, as part of our chapter convention
Have working groups and committees nominate candidates for their leadership that will go up for chapter consideration
Though we want to build toward a space of open elections and better democratic decision making for all work within the chapter, we think this is a reasonable step for the conditions within DSA SF and will improve chapter cohesion. We support a YES vote on this bylaws amendment.
Steering Committee Portfolios: Yes
This is a relatively simple administrative change to the structure of the chapter's Steering Committee that builds on the work done this year. It would task the Steering Committee with formally outlining a Plan of Work for the coming year, dividing labor and oversight across the chapter.
One major problem we've experienced while serving as chapter leadership is that DSA SF is simply too large and spread out for any one person to hold enough information in their heads to effectively oversee its work. This bylaws amendment would formally distribute that work across Steering Committee members, and put the Steering Committee into a position to more actively drive DSA SF's political goals. We support a YES vote on this bylaws amendment.
Resolutions
DSA SF Electoral Strategy: Yes
The DSA SF Electoral Strategy commission authored this resolution as a judicious and well-run approach to electoral endorsement work. Whether or not the priority resolution for a ballot measure campaign passes, this resolution sets forth a sustainable path for doing electoral work while keeping in mind the need to make realistic and achievable commitments for non-chapter-priority campaigns.
Crucially, this resolution moves our electoral work towards having the full chapter's buy-in. It also frames electoral campaigns as a way to advance our democratic decision making and grow our chapter, and not solely to do reformist electoralism. There are effective ways for DSA SF to jump into electoral work that benefit our work on the road to socialism and this resolution makes important steps in that direction. We support a YES vote on this resolution.
DSA SF Communications Committee: Yes
This resolution outlines a restructuring of our Writing and Comms teams toward an external focus on effective communications. It's also set up in a helpful way that puts it in the hands of the membership-at-large. It uses lessons learned from both CCC and the Writing Committee to coordinate our socialist propagandizing as efficiently as possible. We support a YES vote on this resolution.
2021-2022 Budget: Yes
Ad-hoc budgeting is not an efficient way to run finances for a growing organization. This budget is reasonable, and as noted, there is still the possibility for amendments to this budget through any methods laid out in the bylaws, like another resolution at a future time. We support a YES vote on this resolution.
National Convention
As the highest body of the organization, the biennial DSA National Convention in August is where DSA's organizational mandate is set by delegates elected from chapters and members-at-large. This includes passing bylaw amendments and resolutions written by the membership and electing the new National Political Committee.
The resolutions passed at the National Convention can have both big-picture and granular impacts on DSA at both national and local levels. Previous conventions have seen drastic changes made to DSA's organizational commitments, such as our departure from the moribund Socialist International, our commitment to the Boycott, Divest, and Sanctions movement, and a restructuring of the International Committee that has led to more support for and collaboration with institutional left-wing parties abroad, especially in Latin America. It sets the organization's priorities and strategy, determining which projects are allocated resources and how they are used. Perhaps most importantly it gives us a moment to step out of our individual chapters and into the nation-wide socialist movement, making decisions collectively that will set the tone and tenor of our chapter work and the national structures we'll interface with for the next two years.
While resolutions are important for setting the organization's top-line commitments -- and a handful have been very significant -- we've witnessed over the past few years that the National Political Committee election is the most influential vote we take for the future of the organization. We encourage all delegates to take the ranking seriously, prioritizing experienced organizers with an ear to the rank-and-file of the organization.
Delegate Elections
We look forward to having discussions as a caucus and with our comrades in DSA SF and across the country about convention items as resolutions are amended and reconciled. The national convention will be a crucial moment to direct DSA towards independent working-class organization, mass struggle, and a coherent strategy for the coming years.
Here's a list of delegate candidates we're excited about:
Drew D*
Miriam G*
Cara H*
Sam H-L*
Evan M*
Lizzie M*
Matt M*
Mícheál M*
Ryan M*
Matty P*
Michael S*
Ryan S*
Jen B (Running for National Political Committee)
Julien B
Melissa H
Alex P
Ryan V
Harvey W
* = member of Red Star San Francisco
We invite DSA SF members to attend a special Red Start session to review the convention packet tonight, and look forward to participating in the convention this weekend as we enter a new era of socialist organizing. Stay tuned for updates about the national convention as August approaches.